Stationary scissor lifts are labor saving devices that are widely adopted in indoor and outdoor workplaces. According to different designs and functions, stationary scissor lifts can be used to load goods, cars and people to higher floors or space. But when people are planning to buy a stationary scissor lift table, sometimes a second-hand one occurs to their minds as the limitation of budget or frequency of utilization. Even so, the second-hand stationary scissor lifts are not recommended to be chosen. And the reasons are listed as followings.
1.Machine wear rate
This is the key point that must be considered when choosing the second-hand fixed scissor lift. You can think about what the machine wear means? It means reduced work performance, looser screws, less safety and other uncertain risks, which, to a large extent, are not worth being invested if you intend to start a business with the scissor lift table.
2.Ambiguous responsible party
Provided that you had bought a second-hand stationary goods lift and an accident was happened in your operation process, who should take the responsibility? The stationary scissor lift manufacturer or the original owner of the lift table? Such unsure responsible party will be a real headache. And even legal procedures may be resorted to solve the problems.
3.Hidden danger
When operating a stationary scissor lift table or any other machinery, our major attention should be paid to both the working performance and safety of it. A second-hand stationary scissor lift, even not too bad, still has discounted performance and safety index. Therefore, reconsider whether it's worth the money you paid.
4.Working life
A used stationary scissor lift table must has shorter lifespan, which means there will be less time for you to make profits with the machine. And the original owners may conceal the reasons why they sell their machines, which throws an uncertainty of how long the machine can work for you.
5.More maintenance cost
It's deemed that spending less money buying a second-hand stationary scissor lift is understandable. This is right theoretically. But please remember you buy a scissor lift for the purpose of convenience, safety, resource saving and other benefits, rather than troubles, risks, worries and more investment on the future maintenance. Buying a second-hand stationary scissor lift means to invest more money and time to maintain it.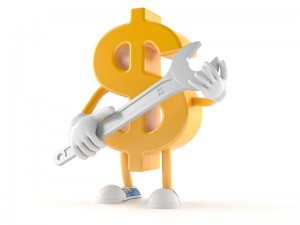 In a word, if you are not ready to face various problems and risks caused by a second-hand stationary scissor lift, just give it up and try a new one.