Cargo Lift, Goods Lift, Freight Elevator for Warehouse and Mezzanine
A cargo lift is a type of goods elevator or freight elevator designed to transport goods and materials between different levels of a building or structure. It is typically used in commercial or industrial settings, such as warehouses, factories, and distribution centers, to move heavy loads of cargo quickly and efficiently. Cargo lifts can be operated manually or automatically and may be powered by electricity, hydraulic systems, or other means. They are often equipped with safety features such as sensors, emergency stop buttons, and safety gates to prevent accidents and ensure the safe transport of goods.
Cargo lift is an economical and practical low-floor goods transportation equipment. According to the installation environment and use requirements of the freight elevator, we offer different models and optional configurations to meet different cargo handling requirements. As a professional cargo lift manufacturer with more than 20 years of experience, our standard cargo lift capacity can go up to 13,228lbs with the lifting height going up to 33ft. Special cargo lift capacity, lifting height, and lift platform can be customized based on your need. MORN LIFT team can tailor a highly efficient lift equipment for you.Request a free 3D design now.
Features:
Strict quality assurance and CE certification;
Custom design for your lifting requirement;
Rugged leaf chain and wire rope ensure stable running;
PLC control system provides safe and stable operation;
Smooth and efficient raising & lowering of the platform;
Free 3D design based on your installation site;
7x24h technical support and after-sales service;
MORN cargo lifts have 3 types: Two Post Cargo Lift, Four Post Cargo Lift, and Fully Caged Cargo Lift. They are designed to adapt to various installation sites and material handling requirements. Accordingly, the cargo lift price is ranging from USD3,500 to USD20,000 on the basis of the specifications and optional parts you choose. To get the maximum benefit from the cargo elevator cost, our team will devote to build a quality and highly efficient cargo lift equipment for each customer.
Upgrade your material handling equipment today!
Two-post cargo lift, also called wall mounted goods lift, is suitable for handling goods in small space with smaller capacity. It is widely used in indoor or outdoor places of the buildings
Four post cargo lift is widely used in indoor or outdoor workplaces of the buildings and warehouses, lifting goods or pallets among different vertical floors. 
Fully caged cargo lift is covered by steel mesh for safe loading. This kind of goods lift is well suited for multi-level applications with goods fully enclosed in a protective mesh shaft.
Cargo Lift After-Sales Service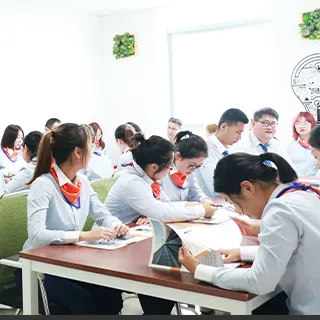 Comprehensive Support:
The after-sales service for cargo lifts includes a wide range of support options to cater to the needs of customers. This may include technical assistance, troubleshooting, maintenance, and repair services.
Prompt Response:
A key aspect of after-sales service is providing a quick and efficient response to customer inquiries or complaints. MORN LIFT service team will be readily available to address any concerns and provide timely solutions.
Expert Technicians:
After-sales service will be carried out by our team of skilled and experienced technicians who are well-versed in the installation, maintenance, and repair of cargo lifts. They have the necessary knowledge and expertise to handle any issues that may arise.
Spare Parts Availability:
Our after-sales service involves a stock of genuine spare parts for the cargo lift. This ensures that any faulty components can be replaced promptly, minimizing downtime and ensuring the lift's smooth operation.
Training and Education:
After-sales service may also involve providing training and educational resources to customers. This can help you understand the proper usage, maintenance, and troubleshooting techniques for the cargo lift, empowering them to handle minor issues themselves.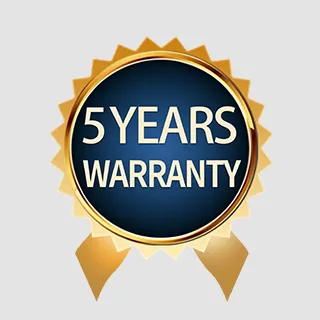 Warranty Coverage:
We provide 5 years warranty for the main structure of cargo lift, and one year warranty for the spare parts. This ensures that customers are protected against any manufacturing defects or malfunctions during the warranty period, providing them with peace of mind.
A Comprehensive Guide to Choose and Buy Cargo Lifts
Choosing the right cargo lift for your needs requires careful consideration of several factors. Here are some key factors to consider when considering to buy a cargo lift:
1.Load Capacity: Determine the weight and size of the cargo you need to transport and choose a proper liftplatform with a capacity that can accommodate it. At MORN LIFT, we provide custom material handling lift equipment that can load up to 50 tons. 2. Platform Size: Consider the size and dimensions of the lift and ensure it can fit in your space and accommodate the size of the cargo you need to transport. Just a photo of your lift installation site plus the dimension of it, we could recommend a precise platform size for you. 3. Lifting Height: Calculate the height between the floors in which you plan to transport goods. Confirm both the lifting height and installation height.No matter you plan to install the cargo lift in warehouse, factory or workshop, we can help confirm the best lifting height for each site.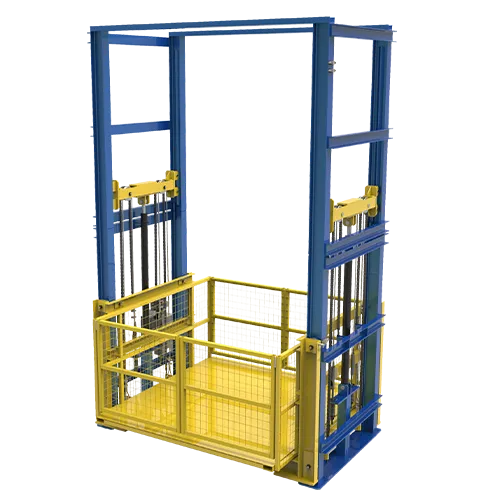 4. Lifting Speed: Determine how quickly you need to move the cargo and choose a lift with a speed that can meet your requirements. Faster is not always better. A safe lifting speed is the first point we should consider.
5. Power Source: Choose a lift that is powered by a source that is appropriate for your facility, such as electricity or hydraulic power.MORN LIFT cargo lift equipment is mostly powered by hydraulic systems which are powerful enough to load heavy-duty materials.
6. Safety Features: Look for lifts with safety features such as emergency stop buttons, safety gates, and sensors that can prevent accidents and ensure safe transport of goods.Cargo lift safety is the key factor both the user and the cargo lift manufacturer care. Hence our cargo lifts are configured with complete safety devices to ensure work safety.
Do not worry if you cannot confirm all the above factors at once. MORN experienced lift team will recommend and design a suitable goods lift based on your site and work requirements. Let us help you buy a reliable cargo lift today!
MORN goods lifts, cargo lifts, residential freight lifts, material lifts are widely installed in warehouses, storehouses, factories, workshops, logistics centers, restaurants, retail stores etc. Here are some feedback photos from our customers.
3D Design Samples of Cargo Lifts
Request a Quote or More Information