Customers who buy wheelchair lifts for home use aim to invest their money to gain convenience and safety for the benefit of the disabled families. But in actual installation and operation process, some safety instructions should be followed particularly, of which 3 major safety guidelines are explained below.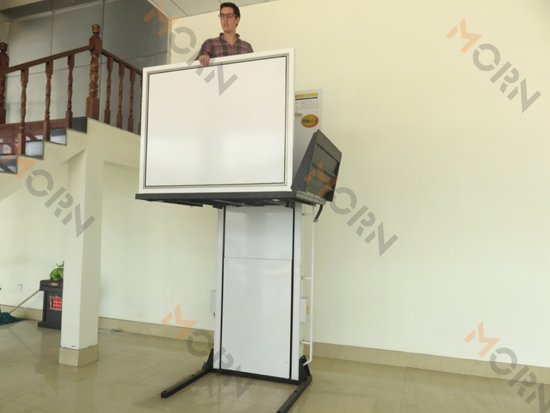 1.Safe installation method is the basis.
Before ordering a hydraulic wheelchair lift, make sure whether the machine is installed in indoor place or outdoor site in which enough and proper space should be reserved in advance. When installing the wheelchair lift, read the installation instructions or watch the installation videos carefully. Then strictly follow the right installation steps to install it, and do conduct a trial running on the installed wheelchair lift to check if there is any mistake. Safe installation method is the first priority that concerns future application.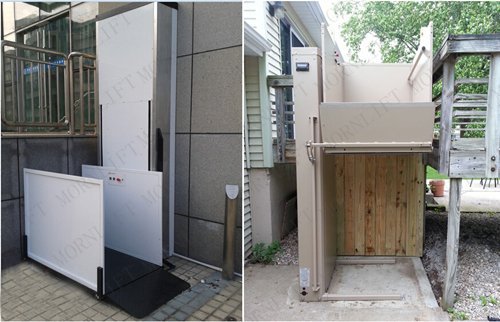 2.Regular inspection and maintenance on the wheelchair lift parts.
Wheelchair lift for the disabled needs regular inspection and maintenance on the hydraulic cylinders, platform, gear chains, control box and panel, along with all screws and junctions, etc. In daily use, check out whether the hydraulic cylinders work well and replace hydraulic oil annually or at a fixed period of time specified by wheelchair lift manufacturer. Also, ensure the screws and junctions which are used to joint and tighten platform, doors, guardrails are all in good condition to eliminate risks. Besides, ensure that the control box and all the buttons on it are in normal working condition, lest accidents happen during the lifting or lowering process. Of course, all of these inspections and maintenance work have to be done by the families of the disabled or special technicians.
3.Special maintenance should be done on outdoor wheelchair lift.
Outdoor use wheelchair lift will need extra maintenance on the lift body and control box, for rains, snows and some other extreme weather may cause damage to the coatings, electric power and connectors of the wheelchair lift. Thus protective measures are recommended to be adopted, such as waterproof cloth can be used to protect the machine when it's raining or snowing. This can also be a help for prolonging the service life and safety operation of the wheelchair lift.
More professional service and customized wheelchair lifts will be achieved on the linked website, and welcome to your emails and calls at any time.