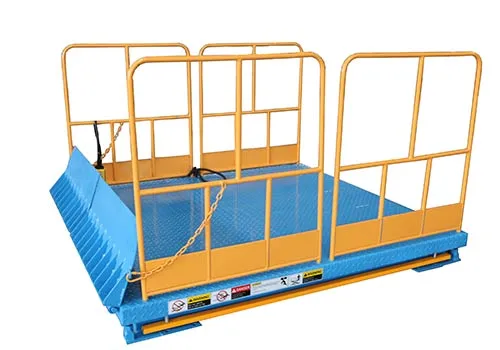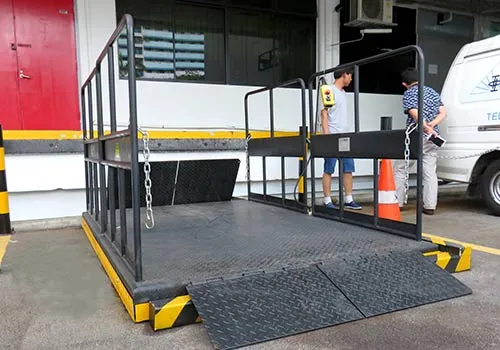 Low Profile Scissor Lift Table
Lifting height 1.93m (6.33ft)
Loading capacity 1500kg (3306lbs)
Platform size 3.0*2.8m (9.84*9.18ft)
Low Profile Scissor Lift Table
A low profile scissor lift table is an optimal solution for pallet handling and packaging lines. It offers the ease of direct loading without the need for pit installation and keeps installation costs to a minimum. Equipped with a ramp, any load on wheels can be rolled on top and lifted up to an ergonomic working height. We hold stock of standard low profile lift tables in different sizes and capacities for fast delivery. Contact us to get a customized solution.
Low Profile Scissor Lift Table Specifications
Model
Load Capacity
Platform Size
Travel Height
Min.Height
Power
SSL1-0.8
1000kg
1420x1140mm
860mm
85mm
0.75KW
SSL1.5-0.8
1500kg
1600x1160mm
860mm
105mm
0.75KW
SSL2-0.8
2000kg
1600x1160mm
860mm
105mm
1.5KW
SSL1.5-1.5
1500kg
2700x1850mm
1500mm
150mm
4KW
SSL3-1.5
3000kg
2200x2000mm
1500mm
200mm
5.5KW
SSL4-1.5
4000kg
3000x2000mm
1500mm
150mm
5.5KW
SSL4-1.6
4000kg
3500x2500mm
1600mm
150mm
5.5KW
Scissor Lift Table is customizable in loading capacity, platform size and travel height.
Low Profile Scissor Lift Table introduction
Low profile scissor lift table
, due to their low closed height, do not require a floor pit, offering the flexibility of location and keeping installation costs to a minimum.
Low profile scissor lift is widely used in places where the ground is not suitable to make a pit.
CONTROL BUTTON
Control button that MORN adopted is IP65 grade with good performance and easy control. It controls the lifting and lowering of the platform, as well as the tilt of the platform by press-release and press-hold modes.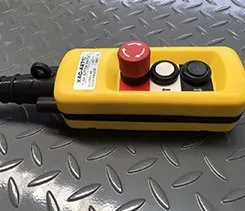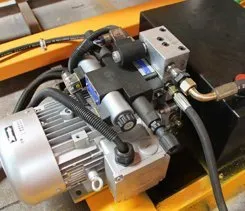 HYDRAULIC MOTOR
The hydraulic motor has incredible features: small, compact structure, lightweight, highly efficient, great working pressure, reliable performance, and no leaks.
LIP
The lip conveniently covers transition gaps, to help customers to load and unload goods more easily. And the lip size can be customized according to clients' request. There are manual lip and electric lip for customer choice.
HYDRAULIC CYLINDER
MORN develops its own brand hydraulic cylinder. MORN hydraulic cylinder has outstanding features, including smooth working performance, heavy workload, hard-wearing parts and so on.
Request a Quote or More Information