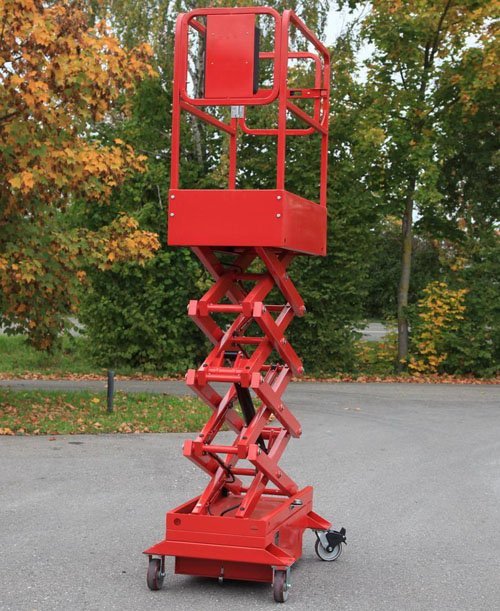 Mobile scissor lift is mainly for maintenance and installation, which brings much convenience for the user, and battery power is the most common, especially for indoor use.
Recently our engineers developed a new design, pull and push around scissor lift, with 220V, single phase, that is the main power for lift up and down is AC power, and the worker can pull or push it easily if you need to move another place. The lift height can be range from 3m to 5m, it can keep the lift weight and small size for go through the doors.
It needs no support legs, even lift to the max height, and there is a small brake on the rear wheels. 
Kindly contact us if any need.