As a professional and responsible goods lift manufacturer, we pay great attention to the every procedure of the whole process from manufacture to final delivery. Here taking the goods lift exported to a Canadian customer as an example, let's show you what quality control and packing process will a goods lift experience before shipment.
In addition to manufacturing hydraulic goods lift as per strict standard, we also take quality control and package as a significant routine which can be divided into the following 4 steps.
1. Inspection on every part of the goods lift.
After all devices and components of a goods lift are manufactured, our quality control team will inspect every single part of them, during which, any unconformity with the anticipated design will be required for further amendments. This may lead to the increase of production cost, but it's worthwhile to maintain our concept that always adhere to quality.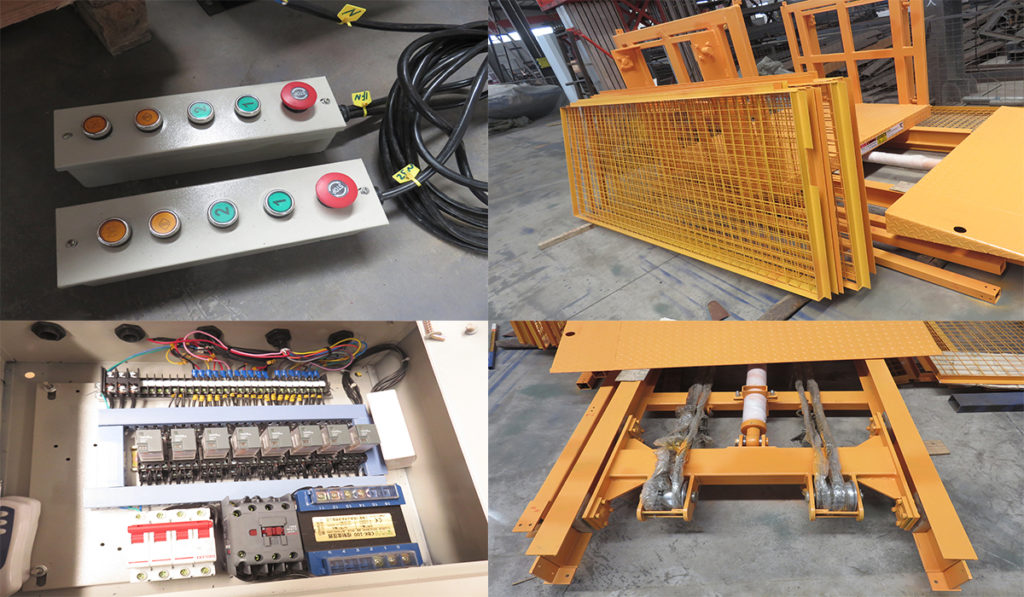 2. Pre-installation of the goods lift.
Even though all of components of our cargo lift are well manufactured, they can not be directly packed and delivered to the customers. A pre-installation work will be done in the factory to test whether its performance meets customer's expectations. We never think this a troublesome job and we treasure it as a process to evaluate our own manufacturing technology and productivity instead.
3. Marks on goods lift components.
During the pre-installation work, our workers will mark numbers and component name on the cargo lift components to guide customers to install the equipment rightly and quickly. Installation manual also has such function, but we use manual marks to facilitate the installation work further.
4. Safe and reliable packing process.
All components will be firstly wrapped with protective polyethylene foamed films, and then they will be put in a wooden box which will be loaded into the container. Components with the same marks or adjacent parts will be stacked together in the wooden box for easy and convenient installation.
For more details about each process of goods lift manufacture and shipment, please visit our website or directly contact us anytime.