Although newly designed mobile loading dock ramp from MORN LIFT has simplified design and structure, of which 2 supporting legs were removed, traditional dock ramps with supporting legs are still provided to cater to different work need.
Supporting legs are configured to support the whole ramp, but why they have to be retracted when being in use?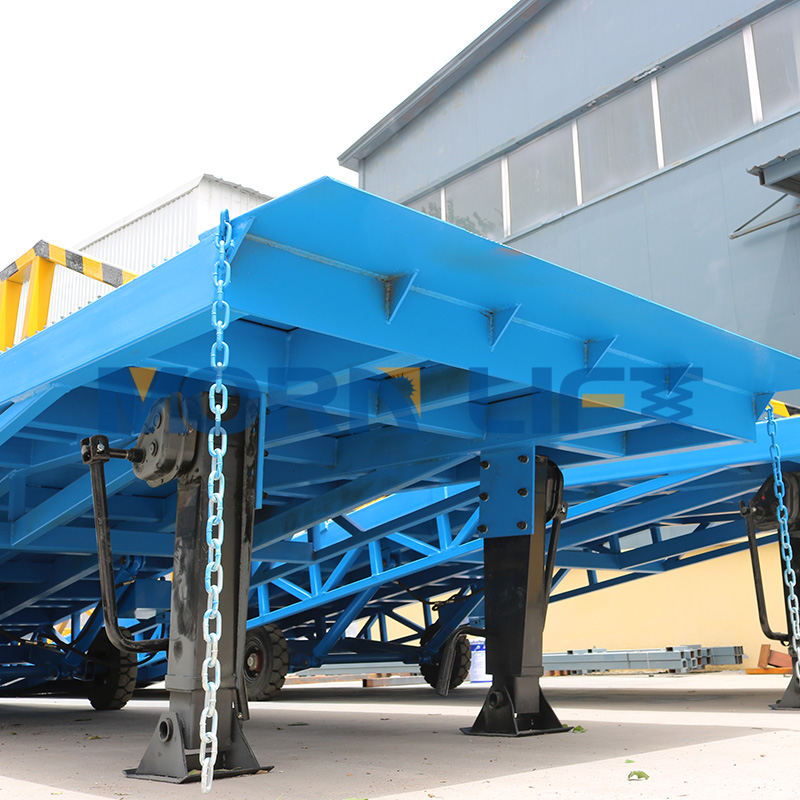 Actually when forklifts deals with goods via container dock ramps, the supporting legs can be omitted without influencing work efficiency or performance. After the forklift and cargoes enter into the container, the container will go down some height. If the supporting legs were not retracted, the container and the ramp platform would not in the same level. Hence there will be a vertical distance between them, which will stop the forklift from exiting out of container. Otherwise, accidents and injuries may happen from the unparallel distance between container platform and the level part of mobile loading dock ramps.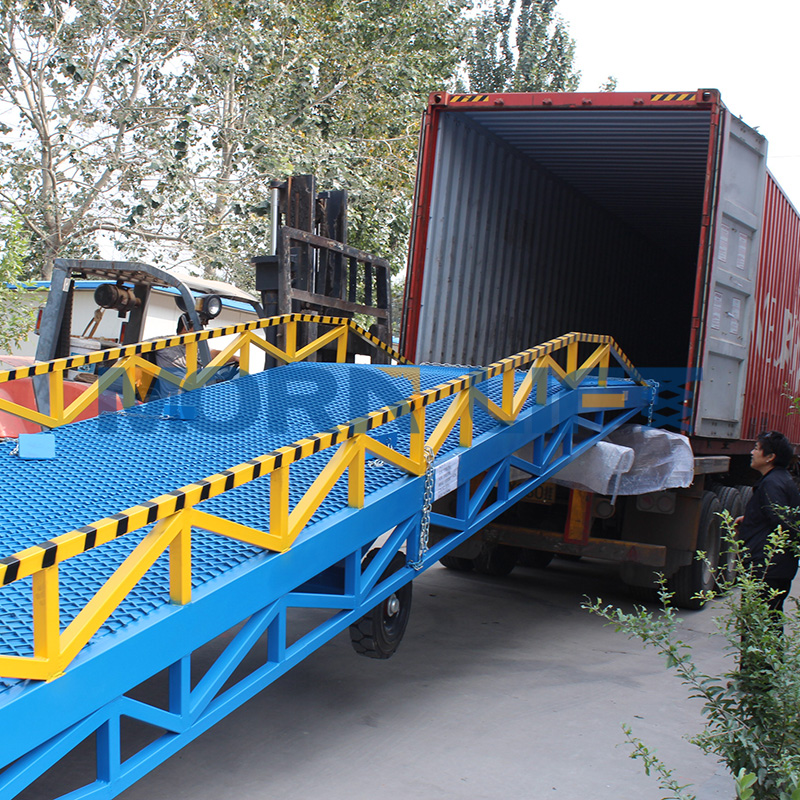 Therefore, supporting legs are mainly used to keep the balance of the forklift loading ramp for storage. They can be easily retracted by manual power. Also, if you deem it a trouble to retract them in each use, we recommend you to choose our new container ramp which has high strength structure welded by I-beams and checkered platform. Picture below is attached for your reference.
Besides, if you tend to purchase a standard mobile ramp, we could design it without supporting legs that is optional as per your requirement. Our factory tests and force analysis have shown that supporting legs won't affect goods handling efficiency and safety. Positive feedback from our worldwide users also gives us confidence that our mobile dock ramp products are able to bring benefits for your business in places like warehouses, factories, wharves, logistics center, airplanes and so on.
Any questions about MORN LIFT mobile loading dock ramp, please leave a message below and we will reply you with professional solutions.