In the hydraulic lift market, people use normal ready fixed paint before. That is a normal painting and easily drop down from the lift body.
Now our morn group is using the enamel paint, which is more steady, high temperature resistance and glossy than the normal paint. Making the hydraulic lifts long life and more beautiful.
Please see the photo for comparison.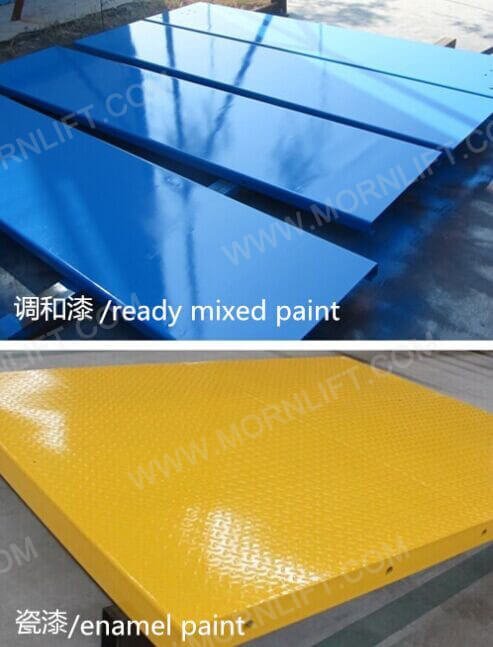 We have to use better paints for extending the lift life, keeping customer using this lift for long time.
That is a little part of what we make for our customers.
Welcome to visit us for hydraulic lifts, scissor lifts, boom lifts ect.