When you need high levels of agility in a restricted amount of space, then the benefits of having vertical mast lifts will immediately impact your productivity. You can work around obstacles without impacting the safety or movement of the worker in a negative way. Various widths can give you the right level of platform capacity and height capabilities to meet your needs. In return, you will be able to reduce the down time of each worker.
Here 4 reasons can explain why the modern vertical mast lifts can make the difference in your industry with one simple investment.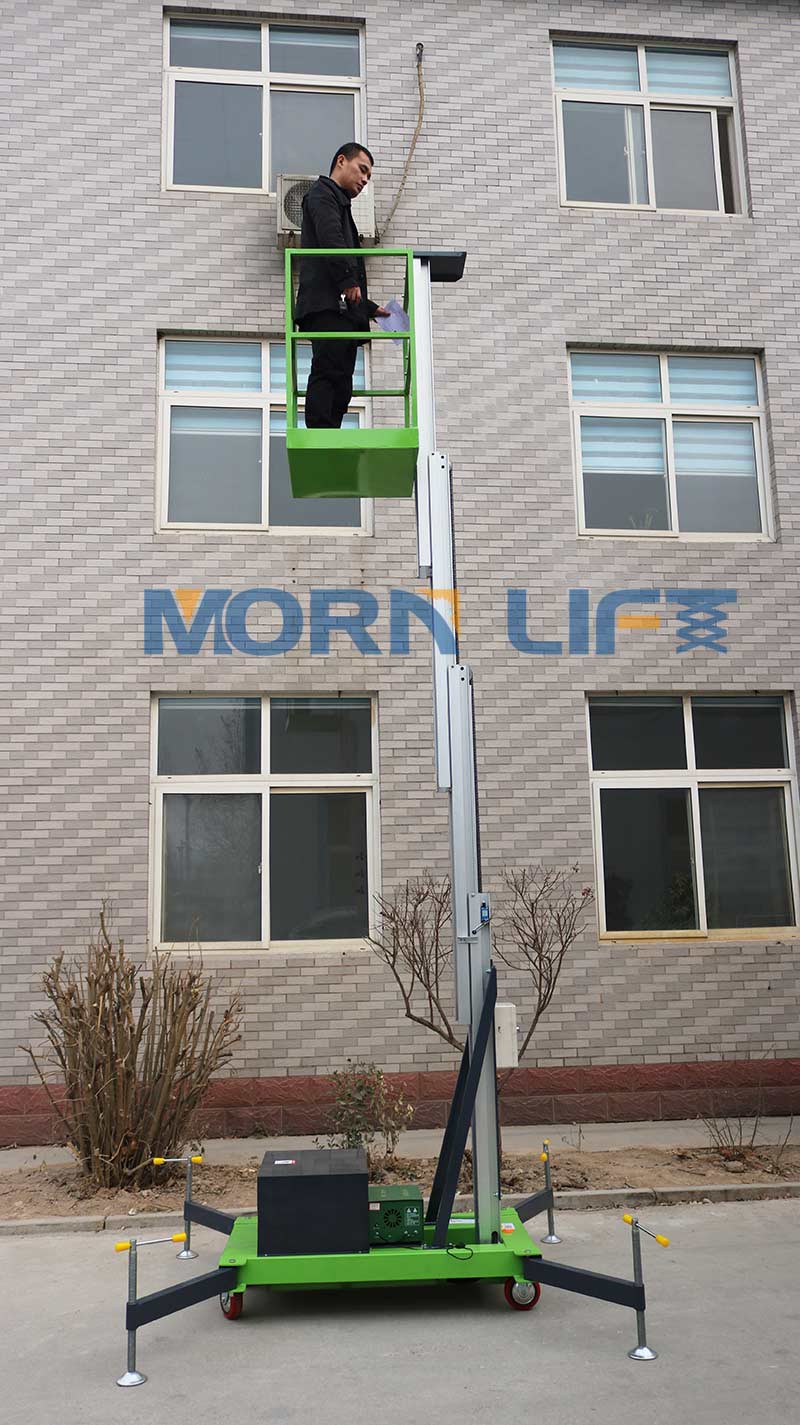 1. You won't cause damage to your infrastructure.
Vertical aluminum alloy lifts today feature stability supports which won't mark or damage your floors. Just bring the lift to the desired location, get the job done, and then take the lift to the next job site. The lift can be easily moved by one worker with its flexible wheels and lightweight body design.
2. You have more options than ever before.
Whether you're looking for a clean power source for indoor environments or a lot of power from a fueled engine for well-ventilated or outdoor environments, there is a vertical mast lift that can meet all of your needs today. At MORN, we offer custom designs to meet a wide range of job sites and applications.
3. You become more efficient.
How much time do you waste every day setting up your equipment or trying to hunt down missing equipment? Instead of trying to find a ladder or forcing a different lift into a job it wasn't built to do, the best aluminum mast lift platforms in this category can help you get to work right away.
4. Multiple types are available for diverse industries.
We offer single-post mast lift, double-post mast lift, three-post or multiple-post mast lift with standard models and customized designs. Just tell us your work requirement and we will provide the best suitable lifting solution that meets your practical use and budget.
The advantages of choosing an aluminum vertical lift today are clear. You receive the best combination of articulating and telescoping lifts in one compact package that lets you work around stationary obstacles so you spend more time working and less time in preparation mode.
If you're ready to increase production in a safe and affordable way, then we encourage you to browse through all of our available vertical mast lifts today. When you see first-hand how well this type of lift has been designed, we think you'll agree that this could become one of your most important asset acquisitions of the year.