The first glance at the title you may be not very interested in it or care about it by instinct. But if you have ever, or plan to import goods from China, this article will give you some ideas and insights on Chinese manufacturers.
When you buy something, will you compare the product or service of different suppliers? And will you ask your intended supplier that other suppliers can provide me with blabla, how about you?
As a Chinese scissor lift table manufacturer, we do not mind customers compare our quality and service with others, but we do hate some Chinese peers of hydraulic field who copy or even "steal" product information from the Internet just to cater to customers' need and get money from their pocket. They have no factories and production lines, not along product quality guarantee or lifetime after sales service. Their aim is simple but horrible: making money from one-off transaction in which most of materials they offer to customers are bogus. However customers, especially foreign customers, can not judge them easily when confronting the temptation of super low price. If you place order from them, no service will be continued once you paid the money, and the products you receive are likely to be cheap things. This also damages the reputation of Made-in-China and hurts so many industrious and honest manufacturers from China.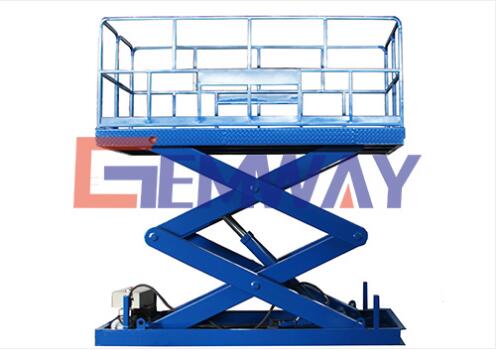 We, an experienced scissor lift table manufacturer in Jinan, China, are always working hard to bring reliable and high quality machinery products to global market, hoping to make contribution to "Made-in-China" with day-by-day effort, as well as share our hydraulic lift products with global users. We are always fighting for wining more trust and support from global customers. We also hope customers can be more cautious and meticulous when buying scissor lift tables from China and not blinded by a few dishonest and unreliable suppliers.
We take complete responsibility for each of our products and customers, and faith of our brand. To learn more about our hydraulic scissor lift table or our manufacturing technology in factory, please contact us directly.